Psychotic?
Some time ago, Mavako (Mariona Valls), artist in Mango Protocol, created a bunch of characters, mainly little girls, with some sort of social trauma, each with her own weird and fun story. They were the Psychotic girls.
Now, in the Psychotic Universe, you will meet Nika, the 7-year old girl addicted to her cognac and cocoa combo behind project MechaNika, the plan for the destruction of all things that aren't awesome, and her friend Agatha Knife, the founder of Carnivorism, a new religion that aims to protect animals from mankind's evil intentions with the heat of her own stomach. Sounds good, huh?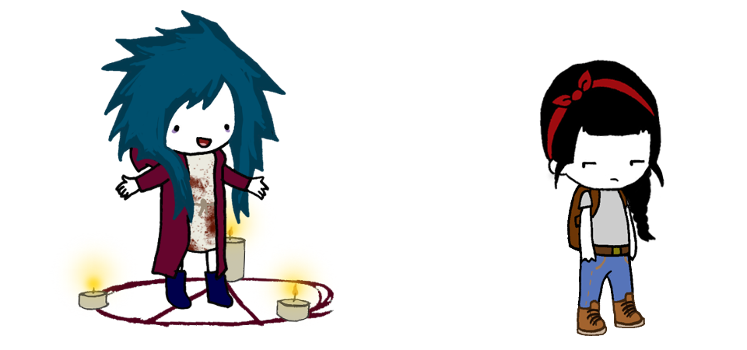 We make awesome Psychotic video games, yes, but we also make really stunning Psychotic merch. You can play our games on mobile and computer devices, and now you can also wear our unique tees and use our special bags, all silk-screen hand-printed my Mavako, the Mother of all Psychotic characters. 
Enjoy and have fun!